They never thought we'd make it
But we did
Fooled them all!
We never grew weaker
Instead our love blossomed
And rooted down
Making us steady, stronger
Through the years

I love you more now
Than I ever have
But I love you less
Than I will tomorrow
And even less
Than on our next
Anniversary
You are my partner
And joy
Forever

Happy Anniversary
I will love you...forever...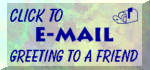 Brought to you by Dobhran's Gr-r-reetings!
for the best in free online greetings to send your friends! Click below!

Visit Dobhran's Humorama!
Click on the button below to see jokes, humor & real-life blunders to send your friends!
Or visit Dobhran's FREE World for best in free offers, trials, contests and more!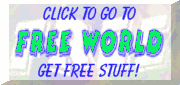 iwin.com - giving away thousands daily! if you are in you win, click here now!

Earn revenue from your web site. This ad brought to you by WebSponsors.net
©Dobhran 1999