| | |
| --- | --- |
| Best Humor from the Net from Dobhran's Humorama! | |
Bear Awareness Alert!
In light of the rising frequency of human conflicts with bears in the
field, the Department of Fish and Game is advising hikers, hunters, and fishermen to take extra precautions and be observant.

They advise that outdoorsmen wear noisy little bells on their clothing, so as not to startle bears that aren't expecting them. They also advise outdoorsmen to carry pepper spray with them in case of an encounter with a bear.

It is also a good idea to watch out for fresh signs of bear activity.
Outdoorsmen should recognize the difference between black bear and grizzly bear dung. Black bear dung is smaller and contains lots of berries and squirrel fur. Grizzly bear dung has little bells in it and smells like pepper spray.





Send this joke to your friends, too!
It's much better than sending them some garbled, messy email
that has been forwarded over and over!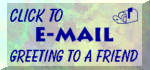 Or visit Dobhran's FREE World for best in free offers, trials, contests and more!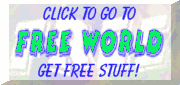 iwin.com - giving away thousands daily! if you are in you win, click here now!

Earn revenue from your web site. This ad brought to you by WebSponsors.net
design ©Dobhran 1999