| | |
| --- | --- |
| Best Humor from the Net from Dobhran's Humorama! | |
Oh, The Temptation...
A priest and a rabbi found themselves sharing a compartment on a
train.

After a while, the priest put down his book and opened a conversation by saying, "I know that, in your religion, you're not supposed to eat pork...but have you really never even tasted it?"

The rabbi closed his newspaper and responded, "I must tell you the truth. Yes I have, on the odd occasion."

The rabbi had his turn of interrogation. He asked, "I know that in
your religion, you're supposed to be celibate... but..."

The priest interjected, "Yes, I know what you are going to ask, and yes, I have succumbed to temptation once or twice."

The two resumed their reading. There was silence for a while.

Then the rabbi peeked around his newspaper and said, "Better than pork, isn't it?!"





Send this joke to your friends, too!
It's much better than sending them some garbled, messy email
that has been forwarded over and over!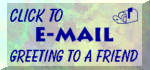 Or visit Dobhran's FREE World for best in free offers, trials, contests and more!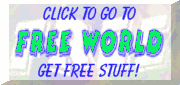 iwin.com - giving away thousands daily! if you are in you win, click here now!

Earn revenue from your web site. This ad brought to you by WebSponsors.net
design ©Dobhran 1999