| | |
| --- | --- |
| Best Humor from the Net from Dobhran's Humorama! | |
The Blonde Kidnapper
This blonde was really down on her luck, needed some big time cash quick so she decided that she was going to have to become a kidnapper.

She goes to a playground and grabs a ten year old boy. Then she writes out the ransom note, saying...

"I've kidnapped your son. Place ten thousand dollars in small bills in a paper bag and place it under the slide at the playground by 9 tomorrow morning."

....signed, "The Blonde Kidnapper"

She pins the ransom note to the boy's shirt and sends him home.

The next morning she shows up at the playground shortly after 9, and sure enough there's a paper bag under the slide. She opens the bag containing the ten thousand in cash and a note:

"How could you do such a thing to another blonde!?!"





Send this joke to your friends, too!
It's much better than sending them some garbled, messy email
that has been forwarded over and over!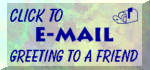 Or visit Dobhran's FREE World for best in free offers, trials, contests and more!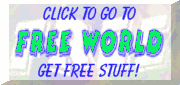 iwin.com - giving away thousands daily! if you are in you win, click here now!

Earn revenue from your web site. This ad brought to you by WebSponsors.net
design ©Dobhran 1999