The Druid Path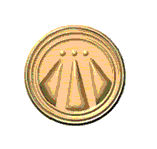 Welcome to the Druid Path.
You have just begun an introduction into druidry as it is practiced around the world today. There are numerous variations that are popular, and this introduction will look at each of the most common. The major Druid orders will be examined, as well as many of the druidic concepts taught in them. Enjoy your journey!
Each of the following sections will lead sequentially into the next,
or you can return here to pick and choose which topics
you wish to view.
IX. Wheel of the Year
XI. Druid Animal Lore
XII. Druid Tree Lore & The Ogham

©Dobhran 1999